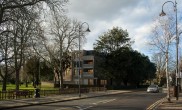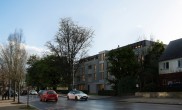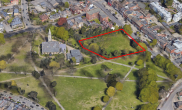 28-30 High Street, Wanstead
London Borough of Redbridge
Located in the middle of Wanstead High Street, Caerus have exchanged their 1st site in the London Borough of Redbridge at 28-30 High Street, Wanstead.
The proposals for the current vacant site include 24 residentail units, a ground floor creche, onsite affordable homes and over half the site being donated back to the local community.
A public consultation for the proposal is currently ongoing. Please visit www.wansteadhighstreetconsultation.com for more information including ability to provide feedback on three landscape options for the new public space. Alternatievly a copy of the consultation brochure and further contact details can be found in the pdf file which can be downloaded below.