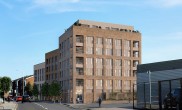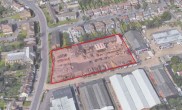 South Street, Romford
London Borough of Havering
Caerus have exchanged contracts with Saint-Gobain on 1.8 acre site within immediate proximity of Romford Station.
A public consultation for a mixed-use scheme was held on 30/09/2019. A copy of the presentation boards can be downloaded below.
Following consulting with the public and Havering Borough Council, Caerus Developments and Saint-Gobain Building Distribution Ltd have submitted joint planning applications for the site. One part is for a new 1,260 sqm Jewson store, associated yard and a new access off Lyon Road. The second is for a mixed-use scheme comprising 47 apartments over 555 sqm of ground floor commercial space and new vehicle access off South Street for associated car parking. The proposals also include a new service layby on South Street for the commercial element and a raised communal amenity deck for the residential.
Further information to follow in due course.